Receive laser services from our Medical Laser Esthetician, Mariana Vinoles. Please contact our office for more information and book your appointment today.
Laser Hair Removal
Microdermabrasion
Photo Facial
i-Lipo and Body Sculpting Treatments
Removal of Skin Tags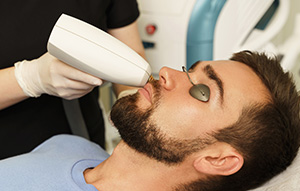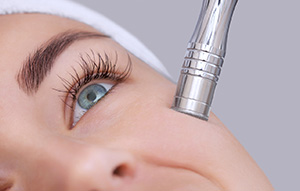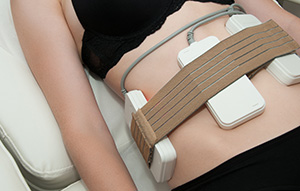 Laser Hair Removal
Laser hair removal offers an easy, painless, and clinically effective way to remove unwanted hair from your legs, underarms, chin, bikini line, and upper lip.
Laser hair removal uses a concentrated beam of light energy which is converted into heat and targets the hair follicle (not skin) to prohibit or delay hair growth for long periods of time. After just a few treatments-depending on your skin, amount of hair, and hair type-your skin will be smooth and sleek. Another benefit is that you'll never have to shave again.
Microdermabrasion
Microdermabrasion is an exfoliating technique that abrades several top layers of skin (stratum corneum) with crystals or a diamond encrusted tip to gently remove exfoliated skin cells and plaque. This type of treatment improves superficial scarring, acne, age spots, fine lines, and sun damage on the face, neck, hands, chest, back, and any other area of the skin. Due to the growth rate of skin, treatments should be repeated every two to four weeks for optimal results.
Microdermabrasion is safer, with faster recovery times than other exfoliating methods such as dermabrasion.
IPL Photofacial
Intense Pulsed Light (IPL) Photofacial is a medical esthetic laser treatment that helps reverse the signs of aging and correct pigment issues such as sun damage, red or brown spots, Rosacea, freckles, spider veins, redness, and more.
IPL Photofacial targets a bright light laser through the epidermis. This light energy is converted into heat energy, which pulls the unwanted pigmentation to the surface of the skin where it will eventually flake off and reveal new, radiant skin below.
i-Lipo and Body Sculpting Treatments
Laser lipolysis (i-Lipo) is a nonsurgical procedure that shrinks fat cells by breaking down fat cell contents, which the lymphatic system expels naturally over a period of time. It can be used for body sculpting, tightening the skin, and shrinking fat in the hips, thighs, and waist.
This FDA-cleared treatment using low level laser energy is nonsurgical, painless, and more affordable than liposuction. When enhanced with infra-red energy and vacuum massage, i-Lipo Ultra tightens skin and reduces cellulite as added benefits.
Cryotherapy for Removal of Skin Tags
Cryotherapy is a treatment using freezing or near-freezing temperatures to remove various skin lesions such as skin tags, warts, exposed blood vessels on the skin, and actinic keratosis (pre-cancerous thickened skin).
The cryotherapy procedure involves applying an aerosolized cold spray or liquid nitrogen onto the lesion for several seconds. The lesion may need to be prepared first to maximize the treatment's effectiveness.